By Moriah Balingit – October 21, 2017
The Education Department has rescinded 72 policy documents that outline the rights of students with disabilities as part of the Trump administration's effort to eliminate regulations it deems superfluous.
The Office of Special Education and Rehabilitative Services wrote in a newsletter Friday that it had "a total of 72 guidance documents that have been rescinded due to being outdated, unnecessary, or ineffective — 63 from the Office of Special Education Programs (OSEP) and 9 from the Rehabilitation Services Administration (RSA)." The documents, which fleshed out students' rights under the Individuals with Disabilities Education Act and the Rehabilitation Act, were rescinded Oct. 2.
A spokeswoman for Education Secretary Betsy DeVos did not respond to requests for comment.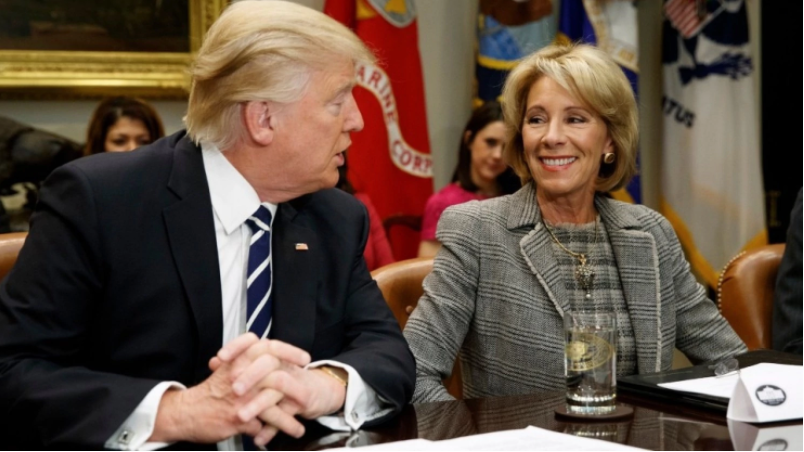 Advocates for students with disabilities were still reviewing the changes to determine their impact. Lindsay E. Jones, the chief policy and advocacy officer for the National Center for Learning Disabilities, said she was particularly concerned to see guidance documents outlining how schools could use federal money for special education removed.
"All of these are meant to be very useful … in helping schools and parents understand and fill in with concrete examples the way the law is meant to work when it's being implemented in various situations," said Jones.
President Trump in February signed an executive order "to alleviate unnecessary regulatory burdens," spurring Education Department officials to begin a top-to-bottom review of its regulations. The department sought comments on possible changes to the special education guidance and held a hearing, during which many disability rights groups and other education advocates pressed officials to keep all of the guidance documents in place, Jones said.
This is not the first time DeVos has rolled back Education Department guidance, moves that have raised the ire of civil rights groups. The secretary in February signed off on Trump's rescinding of guidance that directed schools to allow transgender students to use bathrooms in accordance with their gender identity, saying that those matters should be left up to state and local school officials. In September, she scrapped rules that outlined how schools should investigate allegations of sexual assault, arguing that the Obama-era guidance did not sufficiently take into account the rights of the accused.
---