Linda Rammler, PhD, MEd
DD Network Coordinator
---
Dr. Linda Rammler has 45 years of experience in disabilities. Her current projects at the UCEDD include Customized Employment, Think College, and LifeCourse trainings. She has also published articles on transition and employment of individuals with disabilities and complied a White Paper for the UCEDD calling for the elimination of punitive practices in schools. Previously, she provided technical assistance to the CT Special Olympics Healthy Communities Project and Ability Beyond's Discovery Learn Work services to transition-aged students and young adults.  She also served as Project Manager for "A Place of MY Own to Call Home" Resource Manual and Curriculum and the "Prep is Personal: Find the Fridge" emergency preparedness for people with disabilities.
Dr. Rammler has been involved with inclusive education for more almost 30 years and her activities have involved consulting to public schools in the areas of inclusive education systems change with the provision of supports for individual classes and students, focusing on those with Autism Spectrum Differences in alignment with best practices in education for all learners. Dr. Rammler has provided training and technical assistance to school staffs in effective tools for successful inclusion, collaborating with teams and families throughout New England and beyond. She is the spouse of a person with disabilities and has been a foster parent of youth with behavioral health needs.
She also provides technical assistance to individuals with disabilities, their families, and others who contact the UCEDD looking for assistance and information on any of the above topics.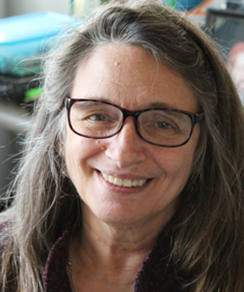 | | |
| --- | --- |
| Email | lrammler@uchc.edu |
| Phone | 860.679.1585 |
| Fax | 860.679.1571 |
| Mailing Address | Center for Excellence in Developmental Disabilities | UConn Health |
| Office Location | 263 Farmington Avenue, Farmington, CT 06030 | MC 6222 |