Health Promotion
Virtual Coach HealthMatters™ Program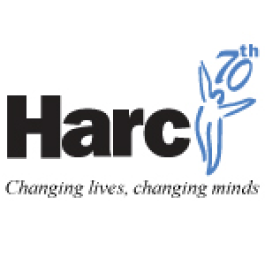 The CT UCEDD has partnered with Harc, Inc. to bring the Virtual Coach HealthMatters™ Program to Connecticut. Our first cohort includes 1 site coordinator, 3 certified Program Virtual Instructors™, 2 teams, and 8 adults with disabilities.
This program will increase knowledge and improve the health and wellness of participants and increase the knowledge and skills of direct support staff.
Virtual Coach HealthMatters™ Program is a health promotion program that provides frontline staff strategies and materials to support healthy options and choices among people with intellectual and developmental disabilities (IDD) during and after the COVID-19 pandemic.
12-week, 36-lessons on health education and physical activity
Accepted to participate
Program is provided free by a 12-month grant from the University of Illinois at Chicago (UIC) Center for Clinical and Translational Science's Pilot Translational and Clinical Studies Program to the HealthMatters™ Program at the Department of Disability and Human Development, UIC.
Includes - Health Matters: The Exercise and Nutrition Health Education Curriculum for People with Developmental Disabilities