Graduate Education
Master's Degree Early Childhood for Infants and Children with Autism
This program is an exciting opportunity offered through the University of Connecticut Center for Excellence in Developmental Disabilities (CT UCEDD) to prepare students to enter professional practice in a variety of inclusive early childhood educational settings, children and family's homes, and community settings, while collaborating with providers, families and administrators.
Students will be trained to provide early intervention and early childhood special education to infants and young children who have Autism Spectrum Disorder (ASD) and their families. Enrolled students will meet their own discipline requirements for the master's degree, as well as participate in an interdisciplinary program of 12 credit hours of joint coursework, assignments and practicum.
Interested in learning more? Download the PDF flyer.
If you have any questions, please contact Jill Isenberg at jisenberg@uchc.edu or 860-679-1500.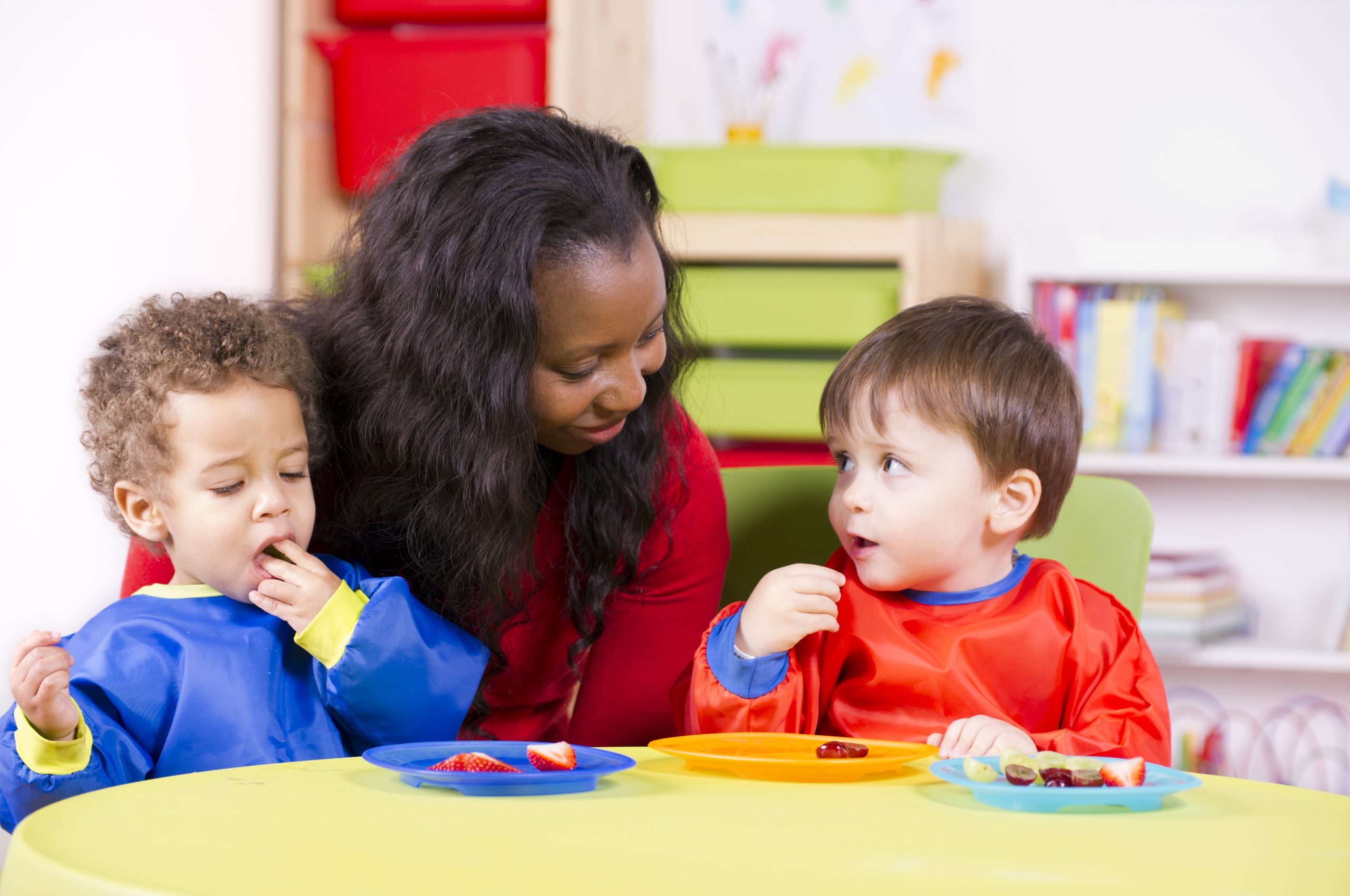 What are the benefits to participating in this program?
If you choose to enroll and complete the program, you will receive training in the latest evidence-based practice so that you are fully prepared to enter into the field of early childhood intervention for children and families with ASD and other high intensity needs. In addition, you will receive a certificate in Interdisciplinary Early Intervention with Infants and Toddlers with ASD.
As this program is federally funded by the Office of Special Education (OSEP) to increase the number of professionals qualified to enter into the field of special education and practice in a variety of inclusive settings a 2 year post graduation service obligations a requirement.
Who is eligible to take this program?
This program is for current UConn Graduate students in Early Childhood Special Education, Speech and Language Pathology, and/or Social Work.
If you are not an enrolled UConn graduate student but are interested in applying to the NEAG school of Education and or other training opportunities, please email Jill Isenberg at jisenberg@uchc.edu to inquire.
What are the course requirements?
There are three 3-credit graduate-level classes:
Family Centered Practice
Assessment and Intervention
Teaming and Collaboration (including a Summer Interdisciplinary Practicum)
The above are required in addition to meeting your individual graduate degree courses and practicum and/or clinical placements.
In each of these semester-long online courses, there will be weekly Interdisciplinary classes (via zoom) and required academic readings, writing assignments, tests, activities, and competencies to meet. Students will be required to implement and complete competencies with Early Intervention staff, families, and infants and toddlers under the joint supervision of their program supervisor and UCONN faculty/staff. Students may need to identify families that have children between the ages of birth to 5 years of age to meet requirements of coursework.
What is the time commitment?
The training is one year long. There are three 3-credit graduate level courses that run sequentially, one per semester (Fall, Spring, Summer). As with any other graduate-level 3-credit class, it is important to plan ahead for the workload and hours required of the course. Typical of a 3-credit online class, you can plan to spend on average three hours a week on the course website (Blackboard) going through the module session for that week, taking quizzes and tests, and viewing videos. Written assignments, practicum assignments, and academic readings will require an additional 6-9 hours of study time per week. Classes meet weekly and are two and a half hours long.
Where are the courses held?
All courses are fully online using a learning management system called Blackboard. Weekly courses will be held (virtually) during the pandemic and in person at the UCONN UCEDD in Farmington Connecticut if/when feasible.
What is the cost of the program?
There is no fee. You will receive a 12-month tuition waiver as well as a stipend on a monthly basis. In addition, you will be required to partake in a 10-hour Graduate assistant position funded through UConn Health completed by doing scholarly activities. There is a two-year post service graduate requirement where it is a requirement to work in the field servicing young child and families with disabilities.
If I take this training, will I get a certificate in Interdisciplinary Early Intervention with Infants and Toddlers with ASD?
Yes, if you successfully complete all course requirements including practicum and competencies.