Visit our COVID-19 updates page to view current information and resources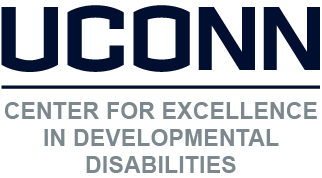 The University of Connecticut's A.J. Pappanikou Center for Excellence in Developmental Disabilities was founded in 1985 and is one of 67 national University Centers for Excellence in Disabilities (UCEDD). We engage in innovative disability related research, training, and technical assistance to bring about societal change. We are leaders in developing and supporting the advancement of systems, policies and programs that improve quality of life for people with disabilities and their families. We have committed ourselves to the belief that education is a powerful force for positive change.
Upcoming Events
October 12, 2022  2022 Candidates Forum on Disability Issues   3:00-7:00 PM  Reception from 7:00-8:00 PM
Current News
REGISTRATION NOW OPEN!!!
2022 CANDIDATES' FORUM on DISABILITY ISSUES
WEDNESDAY, OCTOBER 12, 2022

3:00 PM - 7:00 PM

Reception will follow from 7:00 PM - 8:00 PM

Registration begins at 2:30 PM
A non-partisan forum with candidates (or their surrogates) running for Governor, Lt. Governor, Attorney General, Secretary of the State, and United States Senate and House of Representatives. Candidates will answer questions from Diane Smith (moderator) on disability topics that include employment, transportation, housing, health care and other related issues.

Diane Smith is a New York Times bestselling author, Emmy award winning journalist, documentary producer and speaker. She has been on the air in CT for over 25 years and teaches Communication at the University of New Haven.

The forum will be held at the Sheraton in Rocky Hill, CT and broadcast live, participants can register to attend in-person or virtually.

Sign language interpreters and simultaneous Spanish/English interpreter services will be available for both the in-person and virtual events.

PRE-REGISTRATION IS REQUIRED - You can attend in person or watch the live broadcast

PLEASE REGISTER FOR ONE VENUE ONLY