Periodically the Center produces a practical and informative publication entitled, The Inclusion Notebook. The publication is intended for teachers and others interested in learning more about optimal ways of including children with disabilities in regular education classrooms. Past issues have covered topics such as person-centered planning, universal-design for learning, supplementary aids and services, assistive technology, and particular ways of including students with autism spectrum disorders. In addition to articles which provide clear and concise information, The Inclusion Notebook also contains further helpful resources for teachers in the form of pull out pages. The publication is free and may be downloaded by clicking on the links below.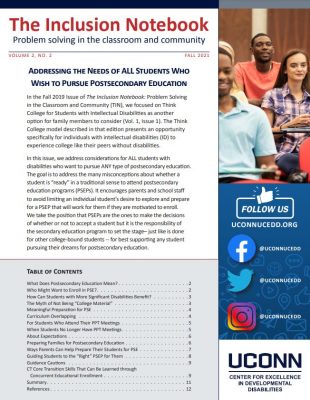 The ConnSENSE Report is dedicated to bringing you practical resources on assistive technology that will assist professionals, individuals with disabilities and their families in learning about and accessing the assistive technology they need.
​Infants & Young Children is an interdisciplinary journal focusing on children with disabilities or at risk for disability age birth to five years and their families. Of special interest are articles involving innovative interventions, summaries of important research developments and their implications for practice, updates for high priority topic areas, balanced presentations of controversial issues, and articles that address issues involving policy, professional training, new conceptual models, and empirical studies.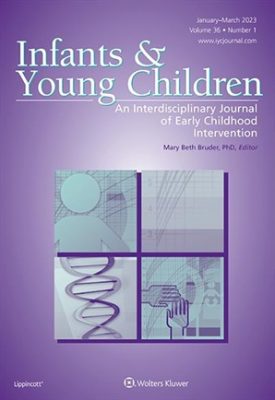 CT Guidelines for Clinical Diagnosis of Autism Spectrum Disorder
The publication of the Connecticut Guidelines for a Clinical Diagnosis of Autism Spectrum Disorder is a result of collaborative efforts from multiple stakeholders throughout Connecticut that were initiated under the Connecticut Act Early Project.  This document contains guidelines to meet the need for a common understanding across Connecticut regarding the elements essential in making an accurate diagnosis of ASD.
Mary Beth Bruder, PhD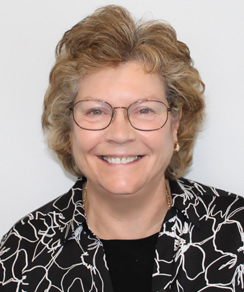 Mary Beth Bruder, PhD
Director, University of Connecticut A.J. Pappanikou Center for Excellence on Developmental Disabilities Education, Research and Service
Professor, Department of Community Medicine, Pediatrics and Educational Psychology, University of Connecticut School of Medicine, Farmington, CT
Editor-in-Chief: Infants and Young Children
Journal Articles
2022
2021
The Early Childhood Personnel Center: Building Capacity to Improve Outcomes for Infants and Young Children with Disabilities and Their Families. Bruder, M. B., Gundler, D., Stayton, V., & Kemp, P. Infants and Young Children 2021 Apr;34(2):69-82
Parents of children with disabilities in the early months of COVID-19: knowledge, beliefs, and needs. Bruder, M. B., Lutz, T. M., & Ferreira, K. E. Developmental Disabilities Network Journal 2021 Mar;1(2):

Nutritional Deficiency Disease Secondary to ARFID Symptoms Associated with Autism and the Broad Autism Phenotype: A Qualitative Systematic Review of Case Reports and Case Series.

Yule, S., Wanik, J., Holm, E. M., Bruder, M. B., Shanley, E., Sherman, C. Q., Fitterman, M., Lerner, J., Marcello, M., Parenchuck, N., Roman-White, C., & Ziff, M. Journal of the Academy of Nutrition and Dietetics 2021 Mar;121(3):467-492
State Early Learning and Development Standards: A Unified Curriculum Framework for All Young Children. Bruder, M. B., & Ferreira, K. E. Topics in Early Childhood Special Education 2021 Jan;
Brian Reichow, PhD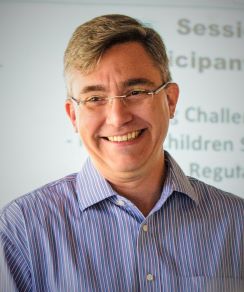 Brian Reichow, PhD
Assistant Professor and Director of Research, University of Connecticut Center for Excellence in Developmental Disabilities Education, Research, and Service 
Co-Editor in Chief of the Journal of Early Intervention
Co-Editor of the Disability Coordinating Group of the Campbell Collaboration and Campbell Systematic Reviews
Associate editor for Topics in Early Childhood Special Education and Journal of Autism and Developmental Disorders
Journal Articles
Open science and single-case design research. Cook, B. G., Johnson, A. H., Maggin, D. M., Therrien, W. J., Barton, E. E., Lloyd, J. W., Reichow, B., Talbott, E., & Travers, J. C. (in press). Remedial and Special Education.
Unintended consequences: Commentary on the What Works Clearinghouse Standards and Procedures Handbook (v 4.1) for the review of single-case research. Maggin, D., Barton, E. E., Lane, K., & Reichow, B. (accepted). Remedial and Special Education
A conceptual replication of targeted professional development to increase teachers' behavior-specific praise. Grasley-Boy, N., Gage, N., Reichow, B., & Lane, H. (2021). School Psychology Review. Advance online publication.
Peer-mediated interventions to address social competence needs of young children with ASD:  Martinez, J. R., Waters, C. L., Conroy, M. A., & Reichow, B. (2021 Topics in Early Childhood) Special Education, 40(4), 217-228.
Systematic review and meta-analysis of classroom-wide social-emotional competence interventions for preschool children. Luo, L., Reichow, B., Snyder, P., Harrington, J., & Polignano, J. (2020). Topics in Early Childhood Special Education. Advance online publication.
Tara Lutz, PhD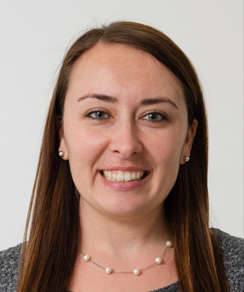 Tara Lutz, PhD
Training Director, University of Connecticut Center for Excellence in Developmental Disabilities Education, Research, and Service 
Assistant professor in Public Health Sciences at UConn's School of Medicine
Journal Articles
Newsletters
Websites