Leadership and Community Support
Building a Great Life
Building A Great Life examines the case for closing Connecticut's state institutions that provide congregate residential care for persons with intellectual and developmental disabilities, many with complex needs who receive a high level of state care and support. Could cost savings realized by closing the Southbury Training School and three regional centers be significant enough to ensure help for the two-thousand Connecticut families on a Department of Developmental Services waiting list for state supports? The one hour documentary explores how the notion of closing state institutions in favor of community living for persons with intellectual disabilities is both a moral and fiscal debate.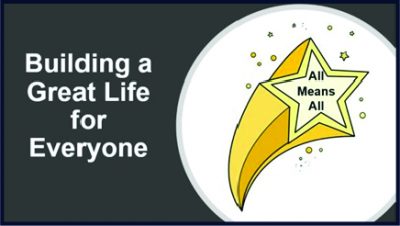 Season 2 - 2022 Webinar Series
Stay tuned for the announcement of the next session of Building a Great Life!