Bethanne Vergean
CDC Act Early Ambassador for CT
---
Bethanne has been working in the field of early childhood for over 20 years. Her specialty area is Early Intervention, Public Health and Mental Health.
She provides professional development and technical assistance across the state.  Her areas of professional development interest include inclusion, developmental surveillance, autism, social and emotional, and medically fragile children.
In March 2019 Bethanne was selected to be the Connecticut Act Early Ambassador for the Centers for Disease Control and Prevention (CDC). Act Early is a national campaign aiming to improve early identification of children with autism and other developmental disabilities so children and families can get the services and support they need. Created by the CDC's National Center on Birth Defects and Developmental Disabilities and other federal partners, the campaign aims to educate parents, caregivers, and providers about childhood development, including early warning signs of autism and other developmental disorders, while promoting developmental screening and intervention.
In August 2020 Bethanne was selected to be the Children's Mental Health Champion for the Association of University Centers on Disabilities (AUCD) and  Centers for Disease Control and Prevention (CDC).
In April of 2023 Bethanne was selected to be aRPy Ambassador, her role is to bring awareness to the existence of the DEC recommended practices, understand who the practices are intended for and share information about the materials and products that support the implementation of the DEC RPs. 
In September 2020 Bethanne was chosen to coordinate the Learn the Signs Act Early COVID response for Connecticut to provide support to early childhood state/territorial programs and systems through the Act Early Network to support COVID-19 recovery and strengthen resilience skills, behaviors, and resources for children, families, and communities.
Bethanne attended Quinnipiac University and Saint Joseph's University.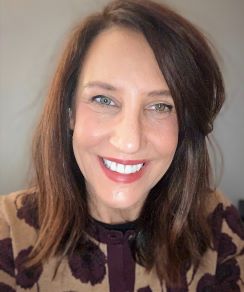 | | |
| --- | --- |
| Email | vergean@uchc.edu |
| Phone | 860.679.1544 |
| Mailing Address | Center for Excellence in Developmental Disabilities | UConn Health |
| Office Location | 263 Farmington Avenue, Farmington, CT 06030 | MC 6222 |