Gabriela Freyre-Calish, MSW
Educational Development Specialist
---
Gabriela Freyre-Calish has extensive experience with the Latino population and young children with disabilities. She has a graduate degree in social work and has provided early intervention services for infants and toddlers with delays/disabilities and case management services for children and adults with disabilities, and their families
Gabriela has been associated with UCEDD for the past 28 years. She began serving as the project coordinator of the Niños Especiales Outreach Training Project, which provided training in a culturally sensitive model of early intervention to families of Latino heritage. As the coordinator of several child find projects, she has conducted needs assessments and focus groups, facilitated strategic plans, developed training materials, implemented training, analyzed effectiveness of programs through the use of evaluation measures, and written progress reports for funding sources. She has served as a field instructor for MSW candidates for the Field Education Department at the UConn School of Social Work.
She is currently the coordinator for the Early Intervention Credential, an interdisciplinary training to enhance the knowledge and skills of professionals currently working in the field of early intervention.  She also is the Family Co-coordinator for the Leadership Education in Neurodevelopmental Disabilities (LEND) program.  LEND programs provide long-term, graduate level interdisciplinary training, as well as interdisciplinary services and care. The purpose of the LEND training program is to improve the health of infants, children, and adolescents with disabilities
Gabriela is bilingual and bicultural, and is the guardian of her sister who has severe disabilities and lives in Peru. She is the mother of twin boys, one of whom is blind and has sensory and language processing challenges. She is very active in the coordination of services for her son who is in an inclusive classroom and getting ready to graduate from high school.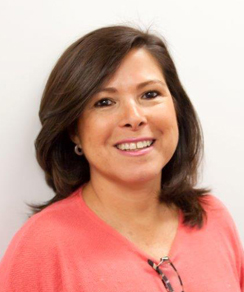 | | |
| --- | --- |
| Email | freyre@uchc.edu |
| Phone | 860.679.1563 |
| Fax | 860.679.1571 |
| Mailing Address | Center for Excellence in Developmental Disabilities | UConn Health |
| Office Location | 263 Farmington Avenue, Farmington, CT 06030 | MC 6222 |